Summer holidays can be such a relaxing time of year. You might get some well-earned time off work, and if you have children, they will have a long school break over Christmas too. A lot of families tend to go away during this time, but before you start packing, have you considered how secure your home is? Securing your home before leaving for holidays is a must if you want to have a relaxing, worry-free time while you're away. Here are our 5 top tips to protect your home while you're away on holiday
5. Inform the post office that you won't be home
One of the biggest giveaways that a family has left for a holiday is the overflowing mailbox or packages sitting on the doorstep. This is very easy to remedy by a quick phone call or trip to your local post office. You just need to inform them when you'll be away and they will make sure you mail stays safely at the dispatch centre and doesn't fill up your mail box.
4. Let your neighbours know that you're going away
If you are close with your neighbours, let one of them know you're going away, and for how long. That way they can communicate with you if they see suspicious activity, and better yet let the police know!
3. Keep your holiday plans off social media
Brisbane homes have a higher risk of being burgled when the residents are on holiday. One way for burglars to know whether a family if gone or not is to first collect a piece of your mail from your mail box, and then stalk you on social media. It isn't hard these days to collect personal information like travel plans, especially if the plans have been spoken about or 'counted down to' on social media. Please put your social media account on private and resist the urge to speak about your upcoming holiday until you are back safely in your own home.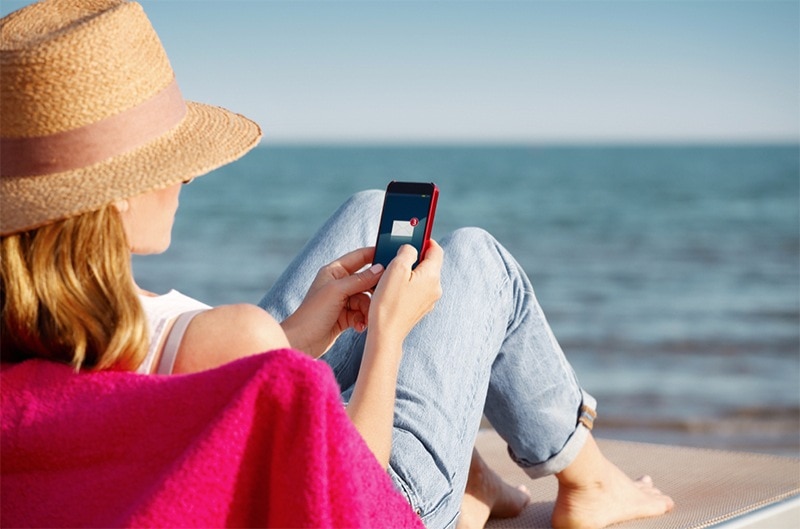 2. Hide all valuables and close your blinds
The last thing you want to do before you pack up and head off on holidays is to make sure your home is NOT available for window shopping. We have said this before – burglars love to look through your windows to spot any valuables left lying around. They are looking for light valuables that are easy to remove from your home quickly. Do not tempt them. Put all your valuables away and close your blinds.
1. Book Davcon to install Crimsafe security screens before the summer rush
Security screens have been proven to not only deter criminals from attempting to break in but can also withstand a huge amount of force. Crimsafe security screens have a tamper proof design that will have you feeling safe and secure whilst you enjoy your holiday.
If you are planning to go away this summer, you need to start thinking about having your security screens installed as soon as possible. Otherwise, you may not have any guarantees that your security screens will be installed before you leave for your holiday.
So, our advice to you…
Once you email the friendly Davcon team, you will receive a phone call within 8 business hours to discuss a suitable time for our security specialists to take measurements and provide you with a quote. Our security specialists will provide you with a free on-site cost estimate for your job and discuss the products right for you. If you want fast, friendly service at no extra charge, contact us today.
For more tips and ideas to keep your home safe when you're away, check out Protect Your Home While You're Away On Holidays: Part II.